Prior to becoming an LPGA tour member, Cathy started playing golf at the age of seven and is a native of North Carolina. Cathy won the the prestigious 1980 Orange Bowl International Junior Championship and the 1981 PGA National Junior Championship while being a top ranked junior player. During her college years, Cathy played on the women's golf team at the University of North Carolina at Chapel Hill.
Cathy's first LPGA victory came in 1990 when she became a Rolex First-Time Winner at the du Maurier Ltd. Classic (a major championship on the LPGA tour). In 1997 she tied for second in the Susan B. Komen International and posted her career low score of 64 during the second round of the Welch's/Circle K Championship. Along with her second place finish in the Susan B. Komen International, Cathy has posted two additional runner-up finishes on the LPGA tour. In 2000, she tied for fourth at the Nabisco Championship and crossed the $1 million mark in career earnings after the Giant Eagle LPGA Classic.

During her 33 year professional career, Cathy has worked with some of the most respected golf instructors in the world. Her teachers have included Golf Magazine Top 100 Teachers Chuck Cook, Mike McGetrick, Tom Patri, and short game guru Dave Pelz. In addition, Cathy has worked with five time Top Teachers in Pennsylvania award winner, Bob Kramer and longtime Carolinas PGA Section Professional, Jerry McGraw.

Cathy has also worked with notable sports psychologists, Bob Rotella, Dick Coop, and Rick Jensen.

"Cathy has gained a vast amount of knowledge working and playing with the best professional women golfers in the world."

Johnston Family History In Golf & Other Sports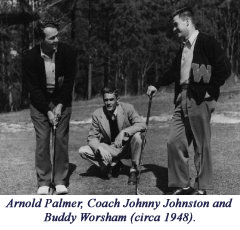 Cathy's father, Johnny Johnston was Golf Coach at Wake Forest College from 1947 to 1951. Later Johnston was a PGA Golf Professional and amateur Golf Course Architect. He was very active in the Carolinas Section of the PGA, serving as Secretary-Treasurer, Vice President (6 years) and Honorary President. In 1975, Johnston was elected Golf Professional of the Year for the Carolinas Section. Johnston was also an Eagle Scout.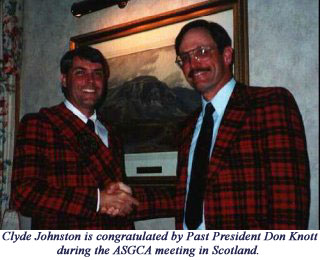 Cathy's brother, Clyde Johnston offers land planning and construction management services in conjunction with golf course design, primarily in the Southeastern United States. He has completed numerous golf course renovations, including the Sea Pines Country Club in Hilton Head Island, SC and several of the courses at The Landings Club in Savannah, GA.

Clyde's design of the Old South Golf Links in Hilton Head was voted one of Golf Digest's Top 10 New Public Courses in 1992. He worked at Willard Byrd and Associates and Kirby, Player & Associates for 13 years before founding Clyde Johnston Designs, Inc. in 1987.